In Tokyo I am keeping almost my entire collection in foam trays stored inside boxes. In Athens however I got everything in glass cabinets. With the nuclear crisis in Japan continuing I am still trying to decide if I will leave Japan for good and seek a better fortune elsewhere or stay put...
Either way, my AWI collection will have to go since it takes some valuable space that I could use for my napoleonics ;)
Before sending them off to ebay however I would like to share with you the few regiments that I painted for the British.
All figures are Perry and based for the ruleset British Grenadier. All flags are GMB.
Hope you like them ;)
23rd Royal Welch Fusiliers 18 models
Von Bose Regiment 18 models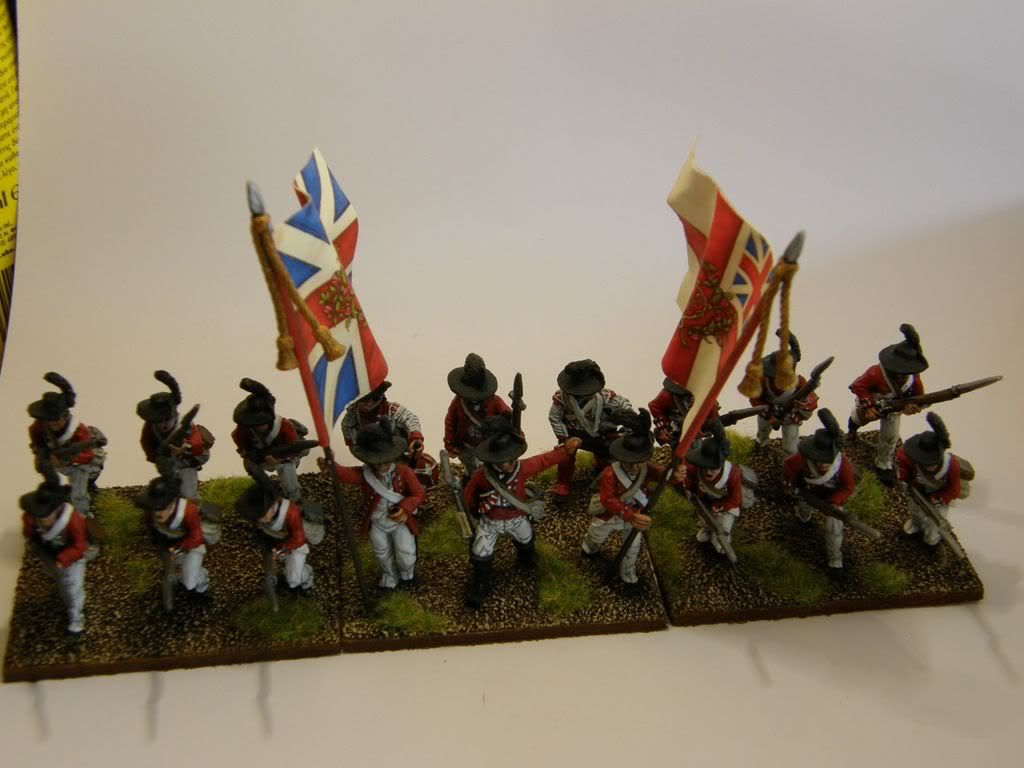 33rd Foot 18 models
6pounder with crew in cap-hats
Hessian Jaegers